As we grow older, our homes become more than just a place to live; they become valuable assets that can be tapped into for financial security. Home equity is the percentage of your home's value that you personally own, and there are multiple ways to access it, including a Reverse Mortgage, home equity loan, or home equity line of credit (HELOC). In this guide, we'll explore the pros and cons of each option and help you decide which one is right for you.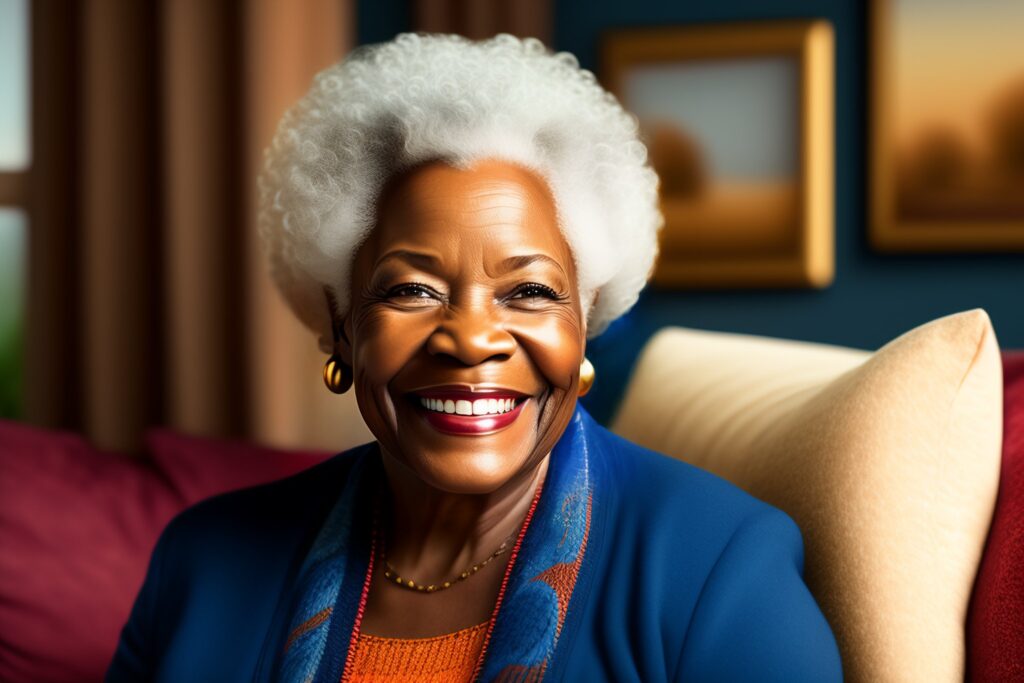 Understanding Reverse Mortgages
A Reverse Mortgage is a type of loan that allows eligible homeowners to receive cash against the value of their home equity. The most common type of Reverse Mortgage is a Home Equity Conversion Mortgage or HECM, which is designed for homeowners who are 62 years of age or older and own and live in an eligible property type such as a single-family home.
One of the biggest advantages of a Reverse Mortgage is that it doesn't require any monthly payments. Instead, the Reverse Mortgage company makes payments to you during your lifetime based on the value of your home and how much equity you have in it. When you pass away, the money must be paid back, typically through the sale of your home as part of your estate settlement.
Reverse Mortgages can be a valuable tool for seniors who need an additional stream of income in retirement. It can help pay for day-to-day living expenses or cover health care costs not covered by Medicare or other insurance. However, there are some catches to consider, including the fact that a Reverse Mortgage is not free money, and it must be repaid eventually, which usually involves the sale of the home after the homeowner has passed away.
Understanding Home Equity Loans
A home equity loan is essentially a second mortgage that you take out using the equity in your home as collateral. You receive a lump-sum payment of cash that you must repay over time with interest. The amount you can borrow is based on your home equity and the lender's loan-to-value (LTV) ratio requirements, with lenders, often limiting home equity loans to up to 85% of the home's LTV ratio.
Repayment works similarly to a first mortgage, with monthly payments required. Depending on the terms of the loan, repayment may last anywhere from five to 20 years or possibly longer. Interest rates are fixed, so you don't have to worry about the rate or payment increasing.
Home equity loans can be used for things like home improvements or repairs, debt consolidation, paying off medical bills, or higher education expenses. While you don't have to worry about your heirs being forced to sell the home to repay the debt when you pass away, assuming you haven't defaulted on the loan, defaulting on a home equity loan during your lifetime could result in foreclosure and loss of the home.
Understanding Home Equity Lines of Credit (HELOCs)
A home equity line of credit (HELOC) is a flexible credit line that allows you to withdraw cash as needed. HELOCs are structured with a draw period, during which you can withdraw cash, and a repayment period, during which you repay what you borrowed with interest. You only have to repay the part of your available credit that you used.
During the draw period, there may be no payment due other than interest payments. The repayment period typically lasts five to 10 years, depending on the terms of your HELOC. A home equity line of credit may have a variable interest rate, meaning your rate – and your monthly payment – can increase or decrease over time to keep pace with fluctuations in the benchmark rate.
Reverse Mortgage vs. Home Equity Loan vs. HELOC: Which Is Best?
The best way to tap into your home equity ultimately depends on your financial situation and what you hope to achieve. If you're a senior citizen and need to supplement your retirement income, a Reverse Mortgage could be a good option. However, if you're looking for predictability when it comes to budgeting debt repayment, a home equity loan might be a better fit. On the other hand, if you're unsure exactly how much money you may need and are comfortable with the possibility of payments changing over time, a HELOC could be the better choice.
When deciding which option is best for you, it's important to consider factors such as the amount of cash you hope to borrow, the realistic and affordable repayment structure, and whether you're able to qualify for the loan. A financial advisor who specializes in mortgage planning can help you understand how each option fits into your overall financial plan.
It's important to note that there's one more way to make use of your home equity: a cash-out refinance. With a cash-out refi, you're refinancing your existing home loan into a new one and getting the difference in cash. Talking to a mortgage expert or a financial advisor can help you compare the various options for making the most of home equity.
Tips for Mortgage Planning
If you're considering using home equity to achieve your financial goals, it's important to keep a few things in mind. First, remember that tapping into your home equity should be done strategically and with a plan in mind. It's also important to talk to a financial advisor about how the influxes of cash the different options can offer could affect your long-term financial plan.
Finding a qualified financial advisor doesn't have to be hard. SmartAsset's free tool matches you with up to three financial advisors who serve your area, and you can interview your advisor matches at no cost to decide which one is right for you. If you're ready to find an advisor who can help you achieve your financial goals, get started now.
It's also important to know the state of the current rate environment before making any mortgage decisions. Checking out SmartAsset's mortgage rates table can help you get started. Additionally, be sure to check our free mortgage calculator as you make decisions. It can help regardless of whether you're applying for a conventional mortgage, a Reverse Mortgage, a HELOC, or a home equity loan.
Unlocking the Value of Your Home
In conclusion, your home is more than just a place to live. It can also be a valuable asset that you can tap into to achieve your financial goals. Reverse Mortgages, home equity loans, and HELOCs are all viable options to consider, but it's important to understand the differences between them and how they fit into your overall financial plan. With the right guidance and planning, you can unlock the value of your home and secure your financial future.